We know that you want to use your talent, skill, and dedication to make a difference and at STFC you will get the opportunity to do just that. Your work will support world-leading science and innovation and enable ground-breaking research that will inspire, shape and define our future. Every one of our graduate roles has an impact on life across the globe.
Our Roles
The 2024 graduate opportunities are currently closed for applications. Further opportunities will be advertised on our careers portal in January 2024.
Please note, we can only accept a maximum of two applications per candidate.
Our opportunities are based in:
Our graduate positions provide unique opportunities to contribute to STFC's mission in the below areas:
Engineering
Computing
Science and Technology
Business Support
Microelectronics
Programme and Project Management
About our Graduate Programme
You'll relish the challenge of having a job in which you can make an impact from day one. Joining one of our departments as a core member of the team, you will gain immediate exposure to exciting projects and challenges that will enable you to rapidly develop deep expertise and technical ability.

We provide an opportunity to really pursue your interests and passion early in your journey with us, supported by technical training and a broader programme of career support and training and development. Our dedicated Early Careers Team will provide the right combination of challenge and support throughout, helping you achieve your ambitions. We know that professional recognition is important to you too, so we provide mentoring and expertise to help you achieve valued qualifications or chartered status in your chosen field.

The diversity of our organisation means that no two career pathways are the same, but whichever route you choose, we know you'll have an enjoyable early careers experience with us.
Essential Requirements
To be eligible for STFC's Graduate programme you will need to achieve, or be on course to achieve, a minimum 2:1 degree, in a relevant field of study.
It is the perfect environment for a graduate engineer who is curious and passionate about learning and getting involved.

Ayo Akintola
Graduate Cryogenic Engineer
What you can expect
A dedicated Graduate Team to support with pastoral care & human skills development.
A two-year core training programme on a permanent contract, that sits alongside the technical training you will receive in your department, developing a greater understanding of leadership models, how to build strong and effective teams, and a greater understanding of communication styles to build strong working relationships with colleagues.
Additional opportunities to develop skills specific to your field and more broader areas by learning from senior colleagues through our five pathways of Engineering, Science & Technology, Microelectronics, Computing, and Project & Programmes Management (PPM).
Contribute to projects pushing the frontier of innovation & technology for the betterment of society, collaborating with across departments and internationally with partners such as CERN, ESS, ESO, and NASA.
Strong support for graduates wishing to work towards professional registration, with our Graduate Programme being accredited by the IET, IMecheE and IoP. Upon joining, you will be supported in making the right professional body choice for your career path and will be connected with either an STFC or external mentor to help guide you on your journey.
An opportunity to inspire the next generation into STEM through our Early Careers Engagement Programme, where you will complete a minimum of 3 days public engagement activities per year including training.
Widen your skills by undertaking a 3-month placement in another STFC department in which you will be able to identify knowledge gaps, learn different ways of working, and build strong collaboration links across STFC.
Why STFC?
We have many rewards and benefits for graduates and placement students, they are designed to fit you and your lifestyle.
We recognise the value you bring to our organisation and provide you with a range of tools to help you achieve the best possible work-life balance. The aim is to give you the support you need to enjoy your work and perform at your best.
The generous package includes: 30 days holiday + 8 bank holidays + 2.5 privilege days, flexible working, access to high street discounts, and a very competitive pension package.
For the full list of benefits please click here.
There's plenty of sport and recreational activities to get involved in. It's easy to meet new people, providing lots of collaboration opportunities, and taking a walk at lunchtime often leads somewhere new!

Hannah Bilby
Graduate Dynamics Test Engineer in RAL Space
The Recruitment Process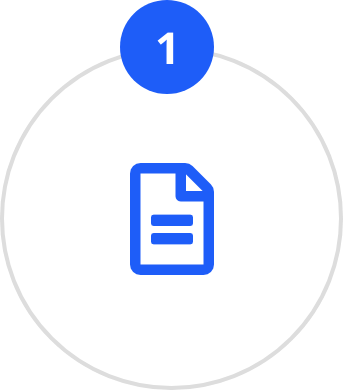 Application Stage
Start your journey by applying for your chosen role online, you will be asked to submit a CV and covering letter. Once the application window has closed, the hiring panel will review all applications and if successful, we will invite you to attend a video interview.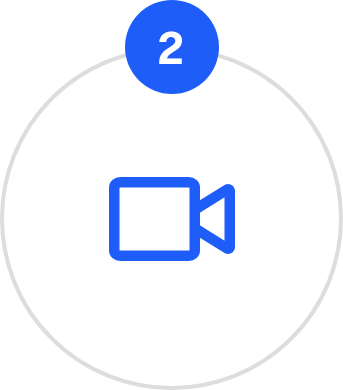 Video Interview
You will be asked 5 questions relevant to the role you have applied for, and then you video record yourself giving the answers through the software provided. This will give you the opportunity to share your knowledge, motivation, and suitability for the role. The hiring panel will review all submissions and if successful, we will invite you to attend an assessment day.
Assessment Centre
This is the final stage in the hiring process. The day will commence with a welcome presentation from your recruitment team; throughout the day you will be taking part in various activities that are scored including: Site Tour, HR Interview, Technical Interview and a Q&A Session with current Graduates to explore life at STFC. You will be notified if you have or haven't been successful in your chosen role after the assessment centre day, usually, this can take a few days.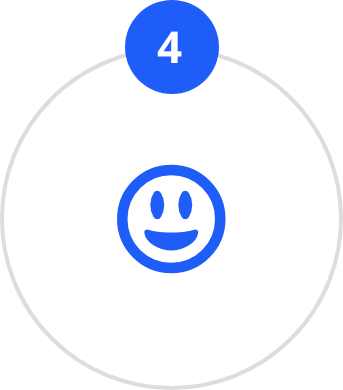 Offer
Congratulations! You will receive a phone call from the hiring manager to let you know that you have been successful and then the recruitment team will be in touch to go through the next steps in the process. This includes sending your
e-contract and pre-employment checks. You will then be invited to a keeping-in-touch day with your dedicated graduate development team before starting your new role!
Contacts
Apprenticeships: [email protected]
Graduates: [email protected]
Industrial Placements: [email protected]
Summer Placements: [email protected]